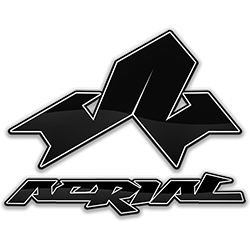 Aerial is a virtual motocross brand created in 2012 by StoneRider for MX Simulator. A Race team was created at the same time with Yann Bourgignon.
The team raced on a lot of online MXS series before getting bored and leave the community for an all new game, MX Bikes, back in 2015.
Here we are since the begining racing and creating content, always for fun, and for free… 😉
With the release of the game on Steam, everything began more serious. A lot of new comers, a new website, a new organisation… And a new start for Aerial too.
Here we are again in 2K21 with KTM for an all new Era of online racing on MyMXB.com.
For this year the team will be represented by some of the MX Bikes OG's such as StoneRider and Niko, but also some of the fastest new comers like Cocow .
RIDERS:
StoneRider
Niko Mouk
Vikandry
Cocow
Tim Ducarme
Members
Viewing 1 - 8 of 8 members
Viewing 1 - 8 of 8 members